20-Step Office Move [Complete 2023 Checklist]
Moving an office is a challenging task for any company no matter your size. You're not only relocating an entire office of employees but all the equipment, furniture, computers, fixtures, machines, and electronics. All of these things (employees included) are what pay the bills so you want to ensure that everything runs as smoothly as possible. 
Having an office relocation checklist can help you break things down into a timeline so you always know what to do next and whether or not you're on track to move on-time. Use this office move checklist to coordinate everything and create a moving calendar for you to follow as you go through this process. You and your employees will be thankful you did. 
6 Months Before Your Office Move 
It's six months before the big day and at this stage you'll want to start looking at your finances and preparing your employees for the relocation. They may have a lot of loose ends to tie up so you want to give them plenty of time to figure it out. 
1. Reviewing Your Lease 
Are you breaking your lease early? Is there any damage you'll want to repair before the moving day? Are there any clauses in the lease that you should pay attention to? Ask yourself these questions and take a good look through the lease to make sure you're not missing anything.
2. Contact Moving Companies 
Finding the best moving company with the fairest price will save you money and help ensure your move runs smoothly. The sooner you start looking the better. These moving companies often have long backlogs that can span for months so you'll want to get a number of quotes. Keep in mind the equipment you're relocating as well. Not every moving company can handle large machinery, and you may need to contact a specialized transporter for those items. 
3. Figure Out Your Budget 
You need a budget, plain and simple. Determine your relocation costs, and what services you absolutely cannot go without and which ones you could budge on if you think you're going over budget. For example, many companies would like to have the moving crew pack some stuff up for the employees. This is a luxury and not a necessity. If you want to save money, you could have your employees pack up their personal belongings themselves. 
Be sure to allot enough budget for relocation bonuses or reimbursements for the employees too. This will take up a large portion of your budget even for a small business. 
4. Assign a Task Crew 
Probably the most important step of this business relocation checklist is for you to assign a planning team that will be in charge of coordinating a lot of these steps. Office relocations are a big job so you want people you can trust. 
This is one of the reasons why people hire a relocation company like ARC. With us, you don't have to lift a finger and we coordinate everything for you from start to finish. It makes it a lot easier for you and it ensures that production doesn't slow down so the company is still making money during the move. 
3 Months Before Your Office Move 
You've got three months now and you've made it through the first step of the office relocation checklist. Now you want to start communicating more with employees and start locking in hard dates for things. Let's talk about it. 
5. Solidify The Moving Date 
By now you should have a date set so everyone knows what to expect. Everyone has a deadline and you can plan around that. You'll also want to notify the current landlord as soon as you have that moving date. The sooner the better, especially if you're breaking the lease. If you give the property owner plenty of notice, they might waive the penalty. 
6. Communicate With Your Task Force 
Get your team together in charge of the move and put together a checklist of everything you need to do and the date it needs to be done by. This can include
utility transfers

phone installation

packing, and

ensuring that all employees are ready
Assign specific responsibilities to certain employees and notify everyone including remote working employees. 
7. Communicate Beyond The Office
Your employees aren't the only ones that need to know about the move. You'll want to make sure vendors, contractors, and suppliers know about your move as well. Make sure they get your updated contact information, address, and explain to them if the relocation will be impacting deadlines.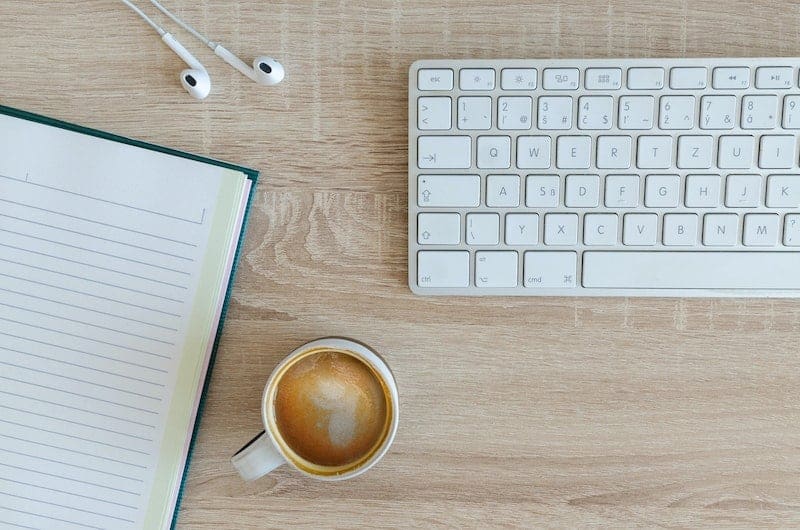 2 Months Before Your Office Move 
The day is rapidly approaching and with only two months until the move, it's time to get serious. 
8. Arrange Utility Transfers and Installation 
You could wait a little bit for this but the sooner the better. You'll want to set up the transfer of your utilities to your new office and solidify a shut off and turn on date for the new office. Don't forget about internet and phone installation as well. You'll want to determine what you need and your task force should be able to help with this. Figure out how many phones you'll need and how you plan to set up the internet. 
9. Map Out The Office 
Put together a floor plan for your new office so you know where desks, computers, and other furniture will go. You can't expect to walk around telling all the movers where to put everything so having a floor plan will make it easier on them as well. Make a few copies so each mover can know exactly where to put everything on the big day. 
10. Parking 
Where will the employees park at the new office? Do they need a parking pass or an access card for a parking garage? Do you need to set this up with your new property manager? Make sure you have all of this set up ahead of time and you communicate with your employees about how and where they'll park. If bussing is a popular option where you live, consider gathering that information as well and providing it to your employees. Print out bus routes, schedules, and fares. 
1 Month Before Your Office Move 
It's about 30 days until the move and you've got most of your ducks in a row. As you get down to the wire you'll want to really focus on staying ahead of the game. 
11. Gather Moving Supplies 
Put together an area of the office dedicated to moving supplies and allow your employees some time to start packing up their stuff each week. Provide boxes, tape, and labeling materials so everything stays in order. 
12. Keep Morale Up 
Remember that this is stressful for your employees as well. Many of them will be pulling kids out of school, moving away from friends, and uprooting their family for your company. Have some empathy and realize that they might be feeling down. It's important that you keep their morale up by being helpful and supportive. 
13. Update Company Information 
If you haven't done so already, notify all your vendors and suppliers of your address and phone number change. In addition, you'll have bank accounts, websites, social media, and online listings that you will want to change as well. 
2 Weeks Before Your Office Move 
You've made it through most of the office relocation checklist and now you have two weeks left until your move. The butterflies are setting in and whether you're moving on good or bad terms, it's an exciting time nonetheless. 
14. Confirm EVERYTHING 
When there's two weeks left, most of the work and planning is over. It's time to start confirming everything with everyone. Make sure the moving company is good for the established date, ensure that any specialty moving is ready as well. Confirm that internet and phone installation is planned for that day. Touch base with your planning team and start backing up data on the computers. 
15. Trim The Fat 
Take a look around the office and think about some things you could part with. That old couch in the reception area, get rid of it! Anything that you've wanted to get rid of but couldn't find the time, now is the time to do it. Now would be the time to shred and unneeded documents as well. Don't bring anything you don't need to the new office. It's a fresh start. 
1 Week Before Your Office Move 
One week! Here's what you'll want to do this week. 
16. Inventory The New Space 
Head to your new office if you can and take a walk around. Take note of anything that might not look right so you can contact your new landlord when you move in. Make sure everything works in the bathrooms, all the light fixtures work, and check for any safety hazards that could be a problem for the employees. 
17. Review The Schedule 
At this point you should have a firm moving day schedule. Go over it with your task force and anyone else involved. Make sure that everything is accounted for and that you're all good to go. 
18. Compile Moving Supplies 
The moving company will supply things like handcarts, blankets, and surface protectors but it doesn't hurt to have some of your own. 
19. Go Through The Budget 
You'll want to take a look at your budget to see how you did. By this point, everything should be accounted for. Look at the employee relocation allowances as well. You may have lost some employees in the moving process and that's perfectly normal.
20. Celebrate 
If you find some money left in the budget, consider how you can celebrate this fun and exciting milestone with your team. Thank them for all their hard work and congratulate them on a job well done. You'll be moving into your new office in a week and it's a fresh start for everyone. 
Final Thoughts 
While this office relocation checklist is comprehensive, it doesn't cover everything and all the steps may not apply to you. Remember that organization and planning is pivotal to your success with relocating your office. The smoother everything goes, the happier everyone is. 
If this sounds like a lot of work, we can help. ARC Relocation specializes in office moves just like yours and we can take this entire load off your back so you don't have to worry about it. Contact us today for a consultation! 
Contact ARC Today for More Expert Relocation Advice and Guidance!
Contact Info
Office Main Line: 703.352.9701

Toll Free: 866.697.3561

Fax: 703.352.9704

Email:

[email protected]